About Fremantle Bridge Club
Welcome to the website of the Fremantle Bridge Club.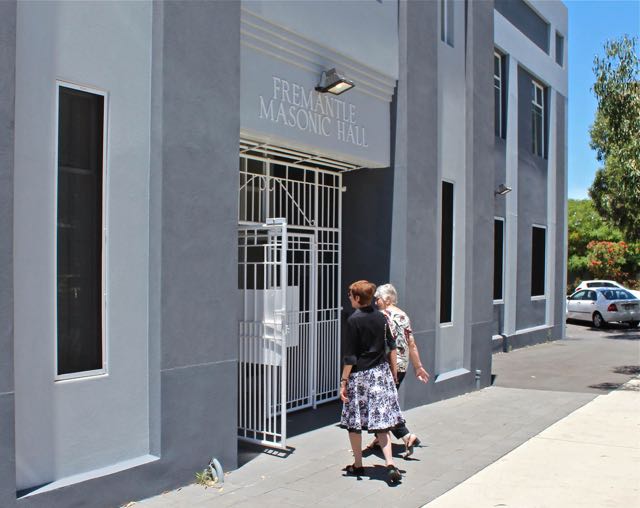 Bridge Club at Fremantle Masonic Hall
The club was formed in July 1996 commencing with 12 members and much enthusiasm. We have had a nomadic existence playing in many different venues over the 14 years but in July 2010 we moved to our current location on a long lease with the space to enable us to widen our activities once more. Our membership now stands at 145 and the spirit of the club is strong.
We meet in the Freemasons Hall on the corner of High St and Chalmers St on every day of the week except Thursday and Sunday; Masterpoints are awarded at all sessions and on the Tuesday and Wednesday sessions you may come without a partner; duty partners are not available for the other sessions - for session details please go to the "Regular sessions" tab at the top of this page.
Results can be found by accessing the "Results" tab at the top of this page. Please note that provisional results will be posted as soon as practicable after the session, but that they will not be confirmed until the following session results have been posted.
Visitors are very welcome and you can find contact details for our partnership co-ordinator through the "Contact Us" tab at the top of this page.